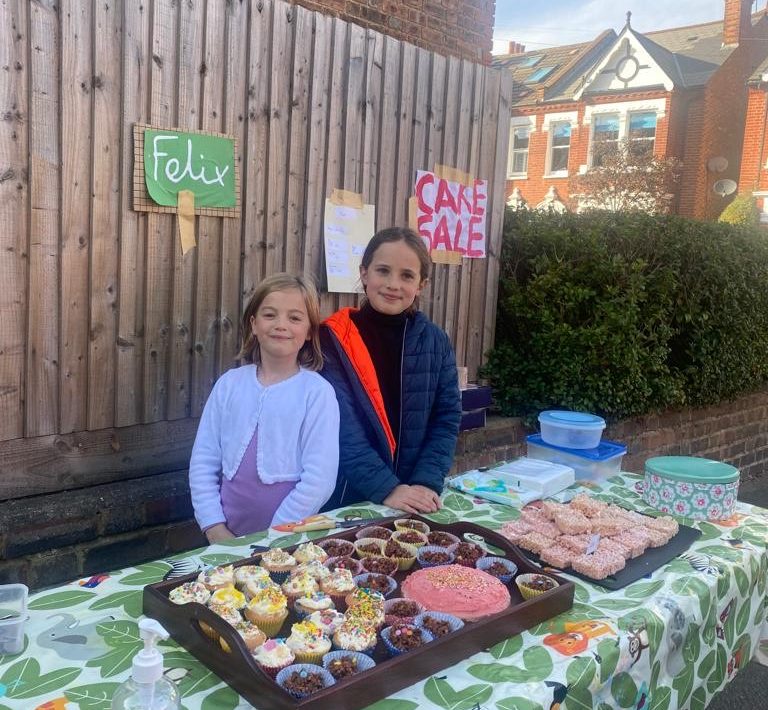 Many thanks to our children in Form 4, who held a cake sale during half term in aid of The Felix Project, the new school charity.
"One day, I was going to Joanna's house, and suddenly I had a smashing idea we could do a cake sale! Once I got to Joanna's house, I saw that she had already made lots of cakes: marshmallows, rice crispies and chocolate rice crispies. After that, we went to make some cupcakes. While the cake was cooking, we went to the park to play. At the park, I played on the spin swing and the monkey bars. Once we got back, the cakes were ready and cooled down, so we started to make the icing. Once we had iced the cakes, we headed to my house. Once we got to my house a man came and bought 8 cakes for £5, it was amazing. After that lots of people came to buy cakes and in the end, we got £9.10."
Both girls met Aileen Thomson from The Felix Project, who was visiting the school and gave her the money in person and explained how they had done their fundraising. Aileen was thrilled to receive the funds and was able to tell the girls that the money they had raised would be providing 45 hot meals! Well done, girls!