At Orchard House School, we give your child the ultimate start in life.
Our Early Years curriculum ensures that your child's academic potential is fulfilled but we go well beyond this; we inspire, motivate, nurture and care so that you know your child will have the opportunity to grow and prosper in an engaging, vibrant and supportive learning environment.
We ensure that each child receives the quality time and attention required each day to build confidence and self esteem; which in turn will allow your child to develop his or her own curiosity and interest in learning and discovery.
Our spacious and innovative centre for early years – Rupert Road – provides a safe and dynamic home to our Nursery and Reception classes. The bright and colourful purpose-built centre is perfectly equipped to offer stimulation for both physical and academic development with spacious classrooms, a dedicated kitchen, library and two outdoor play areas.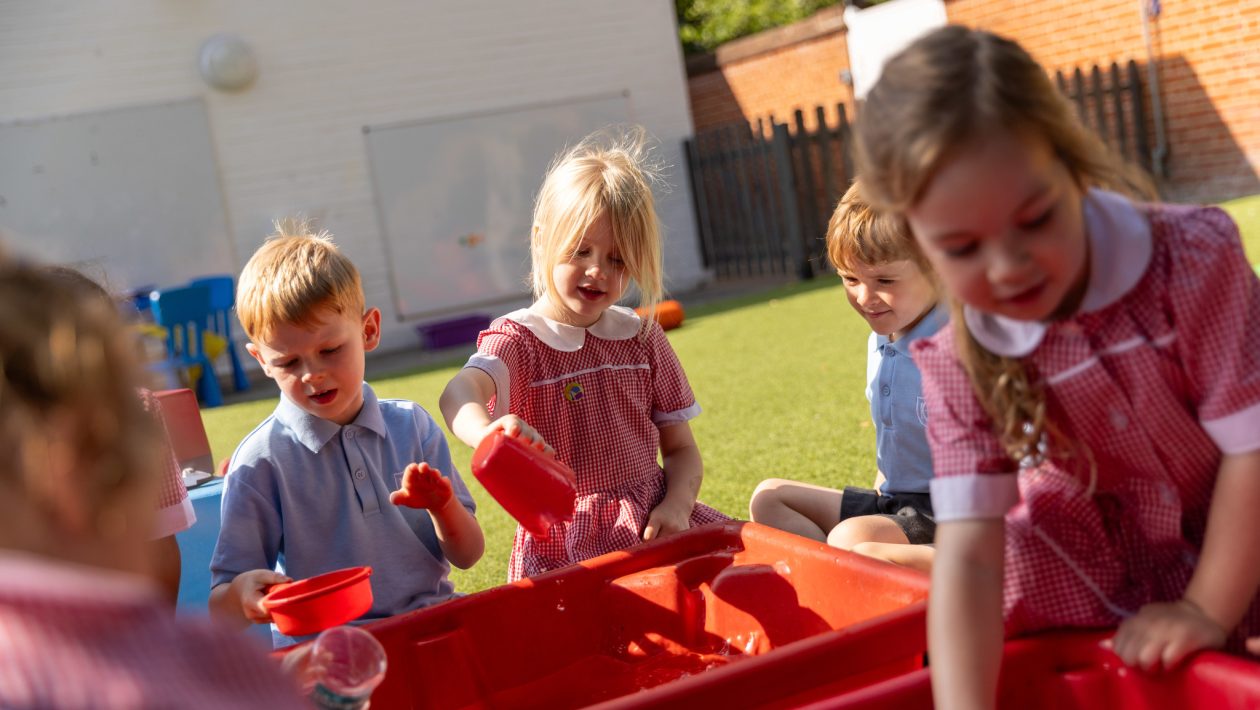 The play area is enjoyed by the children on a daily basis and will include a new adventure playground.
The children also benefit from using our modern sports facilities at the Old Actonians Sports Ground and at Rocks Lane.
The children are introduced to the world of music and drama by our specialist teachers in the Performing Arts Centre at the Church and will have the opportunity to be involved in a music and drama performance every year to their parents.
Our new Science & Technology centre (to be completed September 2024) will enable the children to be introduced to scientific concepts in our purpose-built science laboratory.
The children are introduced to the world of coding and tech in our high-spec computing and coding suite.